Barry Griffith, Principal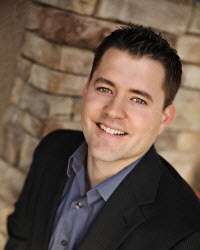 Barry Griffith brings 13 years of marketplace experience to AttractRev as co-founder. Barry received his training in direct sales and internet marketing. He is the founder of an internet marketing company, as well as co founder in several other online businesses. Barry brings a broad knowledge of the tools and techniques that will increase revenue while saving marketing expenses compared to "old-school" marketing.
Barry has been providing digital marketing solutions, educating on best practices for success in an increasingly online world. Barry has also been instrumental in the launch and growth of the Fellowship Chamber in the Sacramento region. A graduate from Fresno Pacific University with a degree in Business Administration Marketing. Barry lives with is wife Helen and their three children in Roseville CA.